It seems on every car forum I have ever been on the subject of badging becomes a sensitive one. Guys with high trim levels like to call others "posers" if they "borrow" theirs and people with low trim levels will debadge completely. On some cars it looks okay but on others it looks like "something is missing". Creative solutions to replacing whatever badge your car originally came with seem to run the gamut, from diminutive and elegant, to big and gaudy, to using pieces that obviously came from another brand.
We have already discussed the nonsensical 35t badge here:
http://xeforums.co.uk/viewtopic.php?f=8&t=2992
At first I considered trying to actually replacing mine with something along the lines of making a "3.0 S" or a "3.0 Supercharged" badge out of parts and pieces.
This is where I started ... and I also was "blessed" with the AWD badge. I had to remove them both so if someone in the UK wants to do an AWD conversion on the cheap, just PM me and I'll send you the badge
.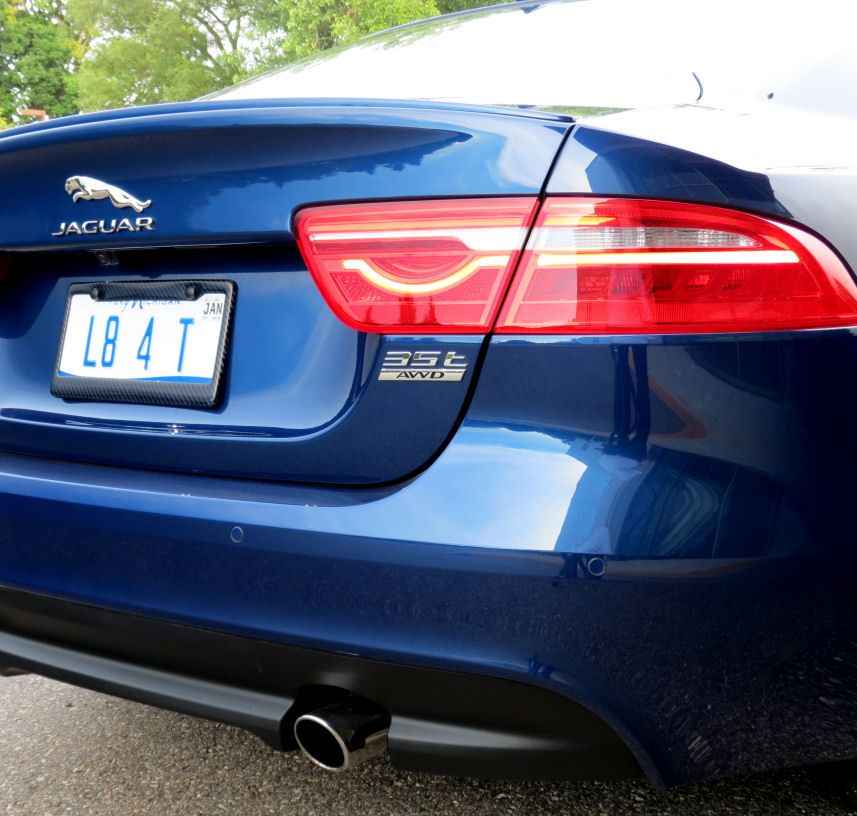 Removing the old badges was very easy. I laid this out making it out of 2 individual badges - both appropriate for my car. First, if you have not visited Alice's photo thread, I have already swapped out my centercaps and my sill plate trims for the gray Union Jack parts available though Jaguar: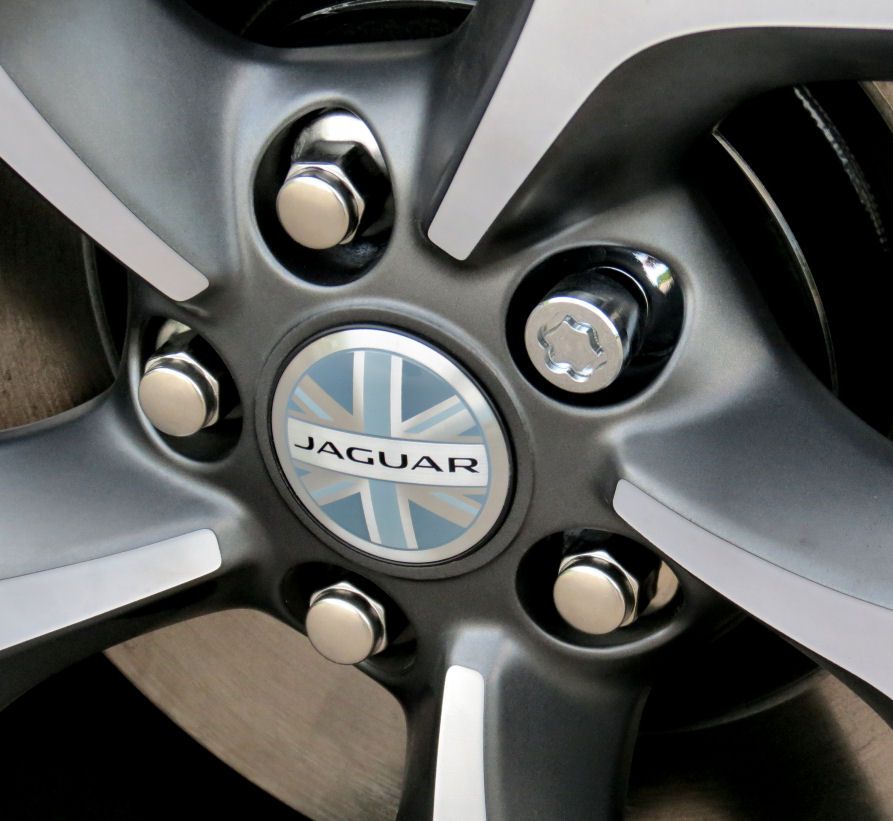 ... so the first part of this seemed like natural progression to me. I found a UK seller on EBay who was selling some nice metal gray Union Jack emblems. To that I added the actual genuine Jaguar "R-Sport" badge, part # C2Z30571. I will caution everyone looking at the Chinese ones in full chrome. They are HUGE. Check your dimensions ... they are nearly 5 inches long. If you want you car to scream
"R-SPORT"
then get those :p . They will NOT fit in this spot on the decklid anyway. You may be able to use them on a license plate frame or on the grille if you'd like
. The ones here are exactly the same size (and color) as the ones on your front fender vents if you have an R-Sport. Anyway, below is my result.
The one on the front grille I cobbled into one big solid badge so I could use 2 way tape on the back. If anyone wants to see how I did that I can post up some in-process tutorial stuff .... effectively I cut out a piece of 1/16 ABS from sheet stock and trimmed it to the exact shape of the 2 badges together. This leaves a thin black strip in between the emblems that you can not see unless you look really closely.
I would not call this solution "inexpensive" as the genuine R-Sport badges are about 40 USD a piece. The Union Jack emblems were only 8 bucks each shipped to the USA.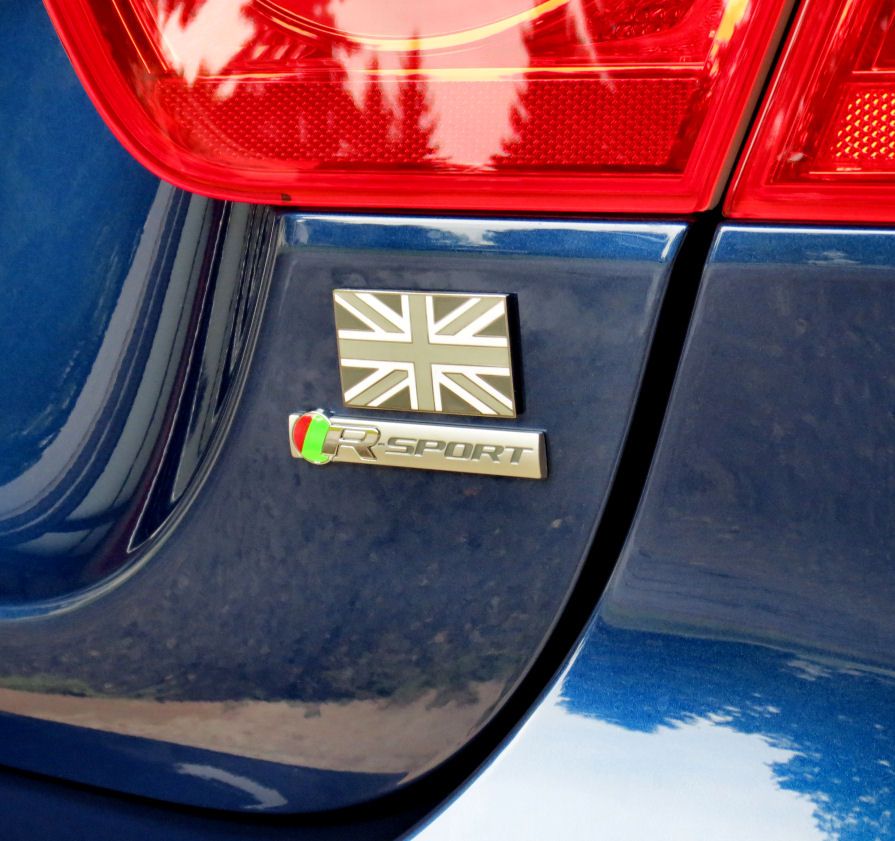 And here is the front:
Comments, critiques, and criticisms are all welcome. Badging seems to be a really personal thing. Alice's jewelry will soon include a satin silver conversion to the remainder of the chrome emblems out back.